Injury Laboratory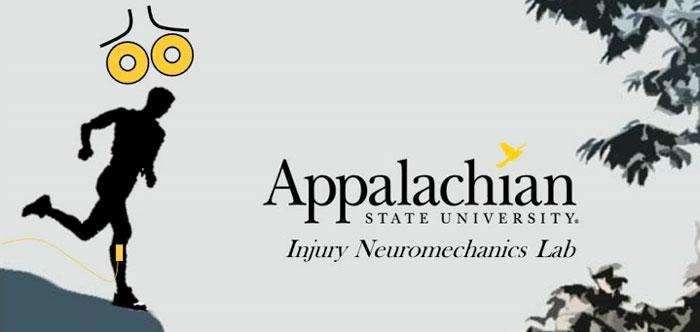 The Injury Lab is located in Leon Levine Hall's Electrophysiology (LHS 120) & Biomechanics (LHS 125) laboratories on Appalachian State University's Health Sciences campus. The lab is under the direction of Dr. Alan Needle.
Its primary purpose is to conduct groundbreaking research in the field of sports medicine by studying the effects of injury on joint mechanics and the nervous system. To accomplish this, we conduct innovative studies that observe how the relationship between joint stiffness and neuromuscular function changes following injury, as well as what therapeutic modalities or training techniques may serve to modify this relationship.
Our research falls into three general categories:
Exploring the effects of acute and chronic musculoskeletal injury on central nervous system function.
Investigating interventions capable of modifying neuromechanical function in individuals with musculoskeletal injuries.
Understanding the effects of extrinsic cognitive and attentional factors on modifying risk of injury.
Our lab utilizes a series of unique instruments to conduct our research. These include:
Transcranial magnetic stimulation
Electroencephalography
Electromyography
Joint arthrometry
Peripheral nerve stimulation
Force plates
An array of clinical tools for quantifying strength, range-of-motion, swelling, and balance
Customized software for collection and analysis of data
Specialized equipment Includes:
Customized Blue Bay Research Ankle Arthrometer
MagStim 200-2 Transcranial Magnetic Stimulator with Double Conical Coil
Digitimer Peripheral Nerve Stimulator
Delsys Bagnoli-4 Electromyography System
Biodex Balance System
Ankle Volumeter
Y-Balance Test System
For current projects and further information, please see submenu items.