Metabolic Studies Lab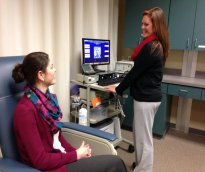 The Metabolic Studies Laboratory (MSL) is dedicated to investigating the pathology and prevention of obesity, insulin resistance and Type 2 Diabetes. Current research projects and research participant opportunities are listed below.
Current Research Projects
Energy deficit and adaptive thermogenesis - The effect of caloric restriction and exercise on 24hr resting metabolic rate.
The efficacy of resistance training as a primary exercise program for obese and diabetic populations.
Research Participants Needed
Volunteers Needed for Adaptive Thermogenesis Study
Researchers in the Department of Health and Exercise Science are seeking volunteers to participate in a study to determine the acute effects of diet and exercise on resting metabolic rate. This study has been approved by the ASU IRB (Study #13-0304). You will be compensated for your participation. If you are a healthy, moderately active male between the ages of 18-30 and interested in participating in this study, contact Dr. Jennifer Zwetsloot (msl@appstate.edu)
Contact Information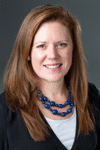 Jennifer J. Zwetsloot, Ph.D. – Metabolic Studies Laboratory Director
Department of Health and Exercise Science
Phone: (828) 262-6800
Email: msl@appstate.edu