Education
Ph.D., Syracuse University, Department of Exercise Science, Specialization: Cardiovascular Exercise Science.
M.S., Syracuse University, Department of Exercise Science, Specialization: Exercise Endocrinology
B.S., Cortland State University, Major: Physical Education, Teaching Certification
Teaching Specialties
Clinical Cardiovascular Physiology/Pathophysiology
Student Research
Current Teaching
HON 1515 Introducing Research
ES 5645 Current Trends in Cardiopulmonary Pathophysiology
ES 5620 Advanced Cardiorespiratory Physiology
Professional Affiliations / Organizations
American College of Sports Medicine
American Heart Association
American Physiological Society
Organization for the Study of Sex Differences
Laboratory Affiliation
Research Interests
Vascular remodeling and blood flow control associated with aerobic and resistance exercise training, along with acute and chronic alterations in the autonomic nervous system due to environmental (e.g. orthostatic challenges) challenges and pathological (e.g. hypertension) conditions. Current research projects include studies of sex differences on the effects of exercise mode on hemodynamic and vascular changes in a male and female pre-hypertensive and stage 1 hypertensive population and the role of the renin-angiotensin-aldosterone system in sex differences in vascular remodeling and kidney function in exercised animals.
Research Publications
* Denotes Student

45. *Payseur DK, *Belhumeur JR, Curtin LA, Moody AM, Collier SR. The effect of acute alcohol ingestion on systemic hemodynamics and sleep architecture in young, healthy men. J Am Coll Health. 2020 May 5:1-8. doi: 10.1080/07448481.2020.1756826
44 Collier SR, *McCraw C, *Campany M, *Lubkeman A, *StClair P, Ji H, Sandberg K, Morgan JW, Smith CJ. Withings Body Cardio versus Gold Standards of Pulse Wave Velocity and Body Composition. J Pers Med. 2020 Mar 11;10(1):17.
43 *M. J. Landram, A. C. Utter, C. Baldari, L. Guidetti, S. R. McAnulty, S. R. Collier. Differential effects of continuous vs discontinuous aerobic training on cardiac autonomic nervous system remodeling. Int J Sports Med. 2019 Jan 10. doi: 10.1055/s-0044-100921
42 * M. J. Landram, A. C. Utter, C. Baldari, L. Guidetti, S. R. McAnulty, S. R. Collier. Differential Effects of Continuous versus Discontinuous Aerobic Training on Blood Pressure and Hemodynamics. J Strength Cond Res. 2018 Jan;32(1):97-104.
41 Tibana RA, Almeida LM, DE Sousa Neto IV, DE Sousa NMF, DE Almeida JA, DE Salles BF, Bentes CM, Prestes J, Collier SR, Voltarelli FA.. Extreme Conditioning Program Induced Acute Hypotensive Effects are Independent of the Exercise Session Intensity. Int J Exerc Sci. 2017 Dec 1;10(8):1165-1173.
40 Stephen P. Wright, Tyish S. Hall Brown, Scott R. Collier, Kathryn Sandberg. How commercial activity trackers are transforming research in human physiology. Am J Physiol Regul Integr Comp Physiol. 2017 Mar 1;312(3):R358-R367
39 *Marco Meucci, PhD, *Jessica Renee Alley, MS, Carol Cook, MS, *Maria Gulas, BS, Scott Collier, PhD, Beneficial Metabolomic Shifts following Play-Based Activity in Overweight Preadolescents. Curr Pediatr Rev. 2017;13(2):144-151.
38 Karen Caldwell, Shawn Bergman, Scott Collier, N. Travis Triplett, Rebecca Quin, John Bergquist, Carl Pieper. Effects of tai chi chuan on anxiety and sleep quality in young adults: Lessons from a randomized controlled feasibility study. Nature and Science of Sleep, Nat Sci Sleep. 2016 Nov 14;8:305-314.
37 S McAnulty, L McAnulty, S Collier, TP Souza-Junior, J McBride. Tai Chi and Kung-Fu practice maintains physical performance but not vascular health in young versus old participants. The Physician and Sportsmedicine 2016 44 (2), 184-189
36 Morris DM, *Huot JR, *Jetton AM, Collier SR, Utter AC. Acute Sodium Ingestion Before Exercise Increases Voluntary Water Consumption Resulting in Pre-Exercise Hyperhydration and Improvement in Exercise Performance in the Heat 2015 Int J Sport Nutr Exerc Metab.
35 *Jessica R. Alley, *John W. Mazzochi, Caroline J. Smith, David M. Morris, and Scott R. Collier. Effects of Resistance Exercise Timing on Sleep Architecture and Nocturnal Blood Pressure. J Strength Cond Res. 2015 May;29(5):1378-85
34 Kanokwan Bunsawat, Goulopoulou, Stella, Scott R. Collier, Arturo Figueroa-Galvez, Ken Pitetti, Tracy Baynard. Normal Heart Rate with Tilt, Yet Autonomic Dysfunction in Persons with Down Syndrome. MSSE 2015 Feb;47(2):250-6. doi: 10.1249/MSS.0000000000000411
33 Sang Ouk Wee, Kenneth H. Pitetti, Styliani Goulopoulou, Scott R. Collier, Miriam Guerra and Tracy Baynard. Impact of Obesity and Down Syndrome on Peak Heart Rate and Aerobic Capacity in Youth and Adults. Res Dev Disabil. 2014 Oct 24;36C:198-206
32 *Kimberly Fairbrother, *Ben Cartner, *Jessica R. Alley, *Chelsea D. Curry, David Dickinson, David M. Morris, Scott R. Collier. Effects of exercise timing on sleep architecture and nocturnal blood pressure in prehypertensives. Vascular Health and Risk Management. 2014 Dec 12;10:691-8.
31 Lisa S McAnulty, Scott R Collier, *Michael J Landram, David S Whittaker, *Sydeena E Isaacs, *Jason M Klemka, *Sarah L Cheek, *Jennifer C Arms. Six weeks of daily dehydrated blueberries increases natural killer cell counts and reduces arterial stiffness in sedentary males and females. 2014 Apr 8;12(1):40. doi: 10.1186/1475-2891-12-40
30 Ramires Alsamir Tibana, Dahan da Cunha Nascimento, Nuno Manoel Frade de Souza, Jeeser Alves de Almeida, Scott R. Collier, Jonato Prestes . Acute and Chronic Cardiovascular Response to 16-weeks of Combined Eccentric or Traditional Resistance and Aerobic Training in Elderly Hypertensive Women. J Strength Cond Res. 2014 May 19. PMID: 24845208
29 Tibana RA, Nascimento DD, de Sousa NM, de Almeida JA, Moraes MR, Durigan JL, Scott R. Collier, Prestes J. Similar Hypotensive Effects of combined aerobic and resistance exercise with 1 set versus 3 sets in women with metabolic syndrome. 2014 Clinical Physiology and Functional Imaging.
28 Scott R. Collier, Kathryn Sandberg, *Ann Moody, Vincent Frechette, *Chelsea Curry, Hong Ji, *Rashmi Hottigoudar,* Debanik Chaudhuri, and *Marco Meucci. Reduction of plasma aldosterone and arterial stiffness in obese pre- and stage1 hypertensive subjects after aerobic exercise. Journal of Human Hypertension; Epub 2014 Jan;29(1):53-7. doi: 10.1038/jhh.2014.33.
27 Martin M Root, Scott R Collier, Kevin A. Zwetsloot, *Katrina L West and *Megan C McGinn. A randomized trial of fish oil omega-3 fatty acids on arterial health, inflammation, and metabolic syndrome in a young healthy population. Nutrition Journal; 2013 Apr 8;12(1):40
26 *Jetton A, Meucci M, Haines T, Collier SR, Utter AC. Dehydration and Acute Weight Gain in Mixed Martial Arts Fighters Prior to Competition; JSCR; 2013 May;27(5):1322-6
25 Collier SR, *Landram MJ. Treatment of prehypertension: lifestyle and/or medication. Vascular Health and Risk Management; 2012; (8) 1-7
24 *Marco Meucci, *Chelsea D Curry, Carlo Baldari, Laura Guidetti, Carol Cook, Scott R Collier. Effect of play-based summer break exercise on cardiovascular function in adolescents. Acta Pediologica; 2013;102(1):24-8
23 *M Meucci, C Cook, *CD Curry, L Guidetti, C Baldari, Collier SR. Effects of supervised exercise program on metabolic function in overweight adolescents. World Journal of Pediatrics; 2013 Nov;9(4):307-11. doi: 10.1007/s12519-013-0440-2. Epub 2013 Nov 14.
22 Collier SR, Frechette V, Sandberg, K, *Schafer P, Ji H., Smulyan H., Fernhall B. Sex Differences in resting hemodynamics and vascular stiffness following 4 weeks of exercise training. Biol Sex Differ. 2011; 2(1):9.

21 *Kappus RM, *Curry CD, McAnulty SM, *Welsh J, Nieman DC, Collier SR. The effects of a multiflavanoid supplement on central blood pressure and arterial stiffness following acute exercise. Oxid Med Cell Longev. 2011; 2 (1):0798.

20 Collier SR, *Diggle, MM, Heffernan KS, *Kelly EE, *Tobin MM, Fernhall B. Changes in Arterial Distensibility and Flow Mediated Dilation Following Acute Resistance vs. Aerobic Exercise. Journal of Strength and Conditioning Research. 2010; 24(10):2846-52


19 Agiovlasitis S, Collier SR, Baynard T, Echols GH, Goulopoulou S, Figueroa A, Beets MW, Pitetti KH, Fernhall B. Autonomic response to upright tilt in people with and without Down syndrome. Research in Developmental Disabilities. 2010; 31(3):857-63

18 Heffernan KS, Sosnoff JJ, Ofori E, Jae SY, Baynard T, Collier SR, Goulopoulou S, Figueroa A, Woods JA, Pitetti KH, Fernhall B. Complexity of force output during static exercise in individuals with Down Syndrome. Journal of Applied Physiology. 2009; 106(4):1227-33

17 Fernhall B, Baynard T, Collier SR, Figueroa A, Goulopoulou S, Kamimori GH, Pitetti KH. Catecholamine Response to Maximal Exercise in Persons with Down Syndrome. American Journal of Cardiology. 2009; 103(5):724-6.

16 Collier SR, Kanaley JA, R. Carhart Jr., Frechette V, *Tobin MM, *Bennett N, *Luckenbaugh AN, Fernhall B. Cardiac Autonomic Function and Baroreflex Changes Following 4 Weeks of Resistance Versus Aerobic Training in Individuals With Pre Hypertension. Acta Physiologica. 2009; 195(3):339-48
15 Collier SR, Kanaley JA, Carhart Jr., Frechette V, *Tobin MM, Hall AK, Luckenbaugh AN, R., Fernhall B. Hemodynamic and vascular remodeling following aerobic compared to resistance training in hypertensive individuals. Journal of Human Hypertension. 2008; 22(10):678-86.
14 Collier SR. Sex differences in the effects of aerobic and anaerobic exercise on blood pressure and arterial stiffness. Gender Medicine. 2008; 5(2):115-23.

13 Heffernan K, Collier SR, *Kelly EE, Fernhall B. Arterial Stiffness and Baroreflex Sensitivity Following Bouts of Aerobic and Resistance Exercise. International Journal of Sports Medicine. 2007; 28 (3): 197-203

12 Collier SR, Manini TM, Tillotson JW. Predictors of Success In Exercise Physiology. The Mentor: An Academic Advising Journal, 2007; 9 (1). http://www.psu.edu/dus/mentor

11 Collier SR, *Collins E, Kanaley JA. Oral Arginine Attenuates the Growth Hormone Response to Resistance Exercise. Journal of Applied Physiology. 2006; 101: 848-852

10 Unnithan VB, Kenne EM, Logan L, Collier SR, Turk M. The effect of partial body weight support on the energy cost of walking in children with spastic cerebral palsy; Pediatric Exercise Science. 2006 18: 11-21
9 Goulopoulou S, Figueroa A, Collier SR, Baynard T, Giannopoulou I, Fernhall B. Cardiac Autonomic Control in Individuals with Down Syndrome. American Journal of Mental Retardation. 2006; 111(1): 27-34

8 Heffernan K, Kelly E, Collier SR, Fernhall B. Cardiac autonomic modulation during recovery from acute endurance versus resistance exercise; European Journal of Cardiovascular Prevention and Rehabilitation. 2006; 13(1): 80-86

7 Fernhall B, Figueroa A, Collier SR, Goulopoulou S, Giannopoulou I, Baynard T. Resting Metabolic Rate is Not Reduced in Obese Individuals with Down Syndrome. Mental Retardation. 2005; 43(6): 391-400

6 Kanaley JA, Giannopoulou I, Collier SR, Ploutz-Snyder R, Carhart R Jr. Hormone-replacement therapy use, but not race, impacts the resting and exercise-induced GH response in postmenopausal women. European Journal of Endocrinology. 2005; 153(4): 527-33

5 Fernhall B, Figueroa A, Collier SR, Baynard T, Giannopoulou I, Goulopoulou S. Blunted heart rate response to upright tilt in people with Down syndrome. Archives of Physical Medicine and Rehabilitation. 2005; 86(4): 813-8

4 Collier SR, *Casey DP, Kanaley JA. Growth Hormone Responses to Varying Doses of Oral Arginine. Growth Hormone and IGF Research. 2005; 15 (2): 136-139

3 Clark BC, Collier SR, Manini TM, Ploutz-Snyder LL. Sex differences in muscle fatigability and activation patterns of the human quadriceps femoris. European Journal of Applied Physiology. 2005; 94: (1-2): 196-206

2 Figueroa A, Collier SR, Baynard T, Giannopoulou I, Goulopoulou S, Fernhall B. Impaired vagal modulation of heart rate in individuals with Down syndrome. Clinical Autonomic Research. 2005; 15(1): 45-50

1 Heffernan K, Baynard T, Goulopoulou S, Giannopoulou, I, Collier SR, Figueroa A, Fernhall B. Baroreflex Sensitivity During Static Exercise in Individuals with Down Syndrome. Medicine and Science in Sports and Exercise. 2005; 37(12): 2026-31
Book Chapters
Collier SR. "Sex Differences in Exercise Responses." Encyclopedia of Lifestyle Medicine and Health. Sage Publications Inc. Thousand Oaks, CA. 2011

Martens, B.K., & Collier SR. Developing fluent, efficient, and automatic repertoires of athletic performance. In J.K. Luiselli & D.R. Reed (Eds.), Behavioral sport psychology: Evidence-based approaches to performance enhancement. New York: Springer. 2011

Collier SR. "Sex Differences in Cardiovascular Disease and Physiological Responses to Exercise." Lifestyle Medicine; Epidemiology of Lifestyle Related Diseases. 2nd Edition. Taylor and Francis Group/CRC Press. Boca Raton, FL. 2011
Published Books and Monographs
Collier SR. "The Cardiovascular Benefits of Exercise in Hypertensive Individuals" LAP LAMBERT Academic Publishing AG & Co. Köln, Germany 2011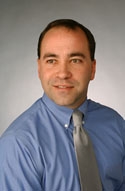 Title:

Professor, PhD, Cardiovascular Exercise Science, Graduate Faculty, Faculty Director for Nationally Competitive Scholarships
Department:

Health and Exercise Science

Email address: Email me

Phone: (828) 262-7145

Fax: (828) 262-3138
Office address
Leon Levine Hall 432D