Education
Postdoctoral Fellowship - University of Missouri, Columbia
July 2006
Doctor of Philosophy - University of Florida, Gainesville, FL
Emphasis: Exercise Physiology
December 2002
Master of Arts in Exercise Science - Northern Arizona University, Flagstaff, AZ
Emphasis: Exercise Physiology
December 1996
Bachelor of Science in Physical Education - California State University Fullerton, Fullerton, CA
January 1993
Teaching Specialties
Exercise Physiology
Muscle Biology
Respiratory Physiology
Current Teaching
ES 3005 Advanced Physiological Assessment
ES 3700 Professional Development
ES 5623 Exercise Physiology
Professional Affiliations / Organizations
American Physiological Society
American College of Sports Medicine
American College of Sports Medicine, Southeastern Chapter
Researchers Against Inactivity-Related Diseases
Laboratory Affiliation
Research Interests
My research objective is to understand molecular and cellular regulation of skeletal muscle physiology and health across the life span.
Sarcopenia (the age related loss of skeletal muscle mass and function)
Skeletal muscle atrophy
Inactivity-induced oxidative stress
Exercise-induced muscle damage
Selected Publications
Shanely RA, Nieman DC, Perkins-Veazie P, Henson DA, Meaney MP, Knab AM, Cialdella-Kam L, Sha W. Comparison of Watermelon and Carbohydrate Beverage on Exercise-Induced Alterations in Systemic Inflammation, Immune Dysfunction, and Plasma Antioxidant Capacity. Nutrients (Special Edition: Nutrition, Health and Athletic Performance), 2016, 8(8), 518; doi:10.3390/nu8080518.
Cialdella-Kam L, Nieman DC, Knab AM, Shanely RA, Meaney MP, Jin F, Sha W, Ghosh S. A Mixed Flavonoid-Fish Oil Supplement Induces Immune-Enhancing and Anti-Inflammatory Transcriptomic Changes in Adult Obese and Overweight Women—A Randomized Controlled Trial. Nutrients, 2016, 8, 277; DOI:10.3390/nu8050277.
Ahmed M, Henson DA, Sanderson M, Nieman DC, Zubeldia J, Shanely RA. Rhodiola rosea exerts anti-viral activity in athletes following a competitive marathon race. Front. Nutr. 2:24; 2015. DOI: 10.3389/fnut.2015.00024.
Nieman DC, Shanely RA, Zwetsloot KA, Meaney MP, Farris GE. Ultrasonic assessment of exercise-induced change in skeletal muscle glycogen content. BMC Sports Science, Medicine, and Rehabilitation. 7:9, 2015. DOI: 10.1186/s13102-015-0003-z.
Hollinger K, Shanely RA, Quindry JC, Selsby JT. Long-term quercetin dietary enrichment decreases muscle injury in mdx mice. Clin Nut. 34: 515-522, 2015. DOI: 10.1016/j.clnu.2014.06.008
Shanely RA, Zwetsloot KA, Triplett NT, Meaney MP, Farris GE, Nieman DC. Human skeletal muscle biopsy procedures using the modified Bergström technique. J.Vis. Exp. 91:DOI: 10.3791/51812, 2014
Arthur ST, Zwetsloot KA, Lawrence MM, Nieman DC, Lila MA, Grace MH, Howden R, Cooley ID, Tkach JF,Keith MD, Demick JL, Blanton SE, Greiner RS, Bradley AM, Davenport ME, Badmaev VE, Shanely RA. Ajuga turkestanica increases Notch and Wnt signaling in aged skeletal muscle. Eur Rev Med Pharmacol Sci. 18:2584-92, 2014.
Zwetsloot KA, Shanely RA, Merritt EM, McBride M. Phytoecdysteroids: A Novel, Non-Androgenic Alternative for Muscle Health and Performance. J Steroids Hormon Sci. S12: e001. doi:10.4172/2157-7536.S12-e001, 2014.
Shanely RA, Nieman DC, Zwetsloot KA, Knab AM, Imagita H, Luo B, Davis B, Zubeldia JM. Evaluation of the effects of Rhodiola rosea supplementation in skeletal muscle damage and inflammation following a competitive marathon. Submitted to: Brain, Behavior, Immunology. 39:204-10, 2014.
Shanely RA, Nieman DC, Knab AM, Meaney MP, Jin F, Cialdella-Kam L, Gillitt ND. Influence of vitamin D mushroom powder on exercise-induced muscle damage in vitamin D insufficient high school athletes. Journal of Sports Science. 32:670-9, 2014.
Shanely RA, Nieman DC, Henson DA, Jin F, Knab AM, Sha W. Inflammation and Oxidative Stress are Lower in Physically Fit and Active Adults. Scand J Med Sci Sports; 23:215-23, 2013.
Shanely RA, Knab AM, Nieman DC, Jin F, McAnulty SR, Landram MJ. Quercetin supplementation does not alter antioxidant status in humans. Free Radic Res 44:224-231, 2010.
Shanely RA*, Zwetsloot KA*, Lees SJ, Childs TE, Booth FW.Insulin-like Growth Factor I activates the mouse type IIb myosin heavy chain gene. *Authors contributed equally to this work. Am J Physiol- Cell Physiology, Am J Physiol Cell Physiol 297: C1019-C1027, 2009. *AUTHORS CONTRIBUTED EQUALLY TO THIS WORK.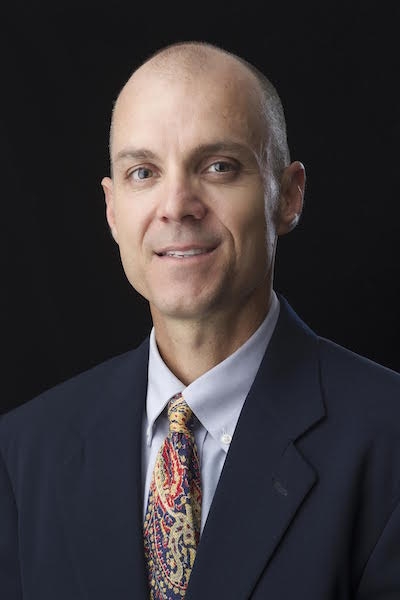 Title:

Associate Professor, PhD, Exercise Physiology, Graduate Faculty

Email address: Email me

Phone: (828) 262-6319

Fax: (828) 262-3138
Office address
Leon Levine Hall 412B