Master of Public Health (MPH)
Public Health is a diverse field that promotes and protects health for all with a goal of preventing illness and injury in populations. Public health professionals identify health and social-related needs of communities and implement interventions to improve health and well-being.
There is a growing demand for public health professionals to work specifically with rural populations to reduce and address health disparities. As the magnitude of rural health issues continues to grow, there is a need for training specific to working with these populations.
The Master of Public Health degree (MPH) is the standard and terminal degree for practitioners in the field of public health and often is sought by students graduating with a bachelor's degree as well as professionals such as nurses, medical doctors (MDs), occupational safety experts and more.
Why App State?
The location of Appalachian State University in the mountains of western North Carolina provides an ideal setting for an MPH degree focusing on rural health.
Choosing to study public health at Appalachian State University provides:
Resources of a leading university and the highly innovative Beaver College of Health Sciences
A cost-effective education delivered in an efficient time frame
An online format ideal for working professionals
Experienced faculty with a range of educational, research and community-practice backgrounds
About the MPH Program
The Master of Public Health at Appalachian State University has a concentration in applied public health and focuses on rural resilience and sustainability.

It is a new, two-year, four-semester online program and the first cohort will begin classes in fall 2024. Applications are available online, and the program anticipates having a cohort of 20 students in the cohort.
Students enrolled in the program full-time will complete online coursework during the first three semesters and have a fieldwork experience during the final semester. The program will accept a limited number of part-time students.
The program is part of the Department of Public Health and Exercise Science housed in the Beaver College of Health Sciences (BCHS), which is shared with five other departments with multiple undergraduate and graduate programs related to health and well-being. The BCHS is currently home to over 3,700 students pursuing undergraduate and graduate degrees.
Program Accreditation
The Bachelor of Science in Public Health program at Appalachian State University is currently accredited by the Council on Education for Public Health (CEPH) as a standalone baccalaureate program (SBP).



With the addition of the online MPH degree program, accreditation is being sought from CEPH as a Public Health Program (PHP). In Fall 2023, the program will submit a notice of intent to transition from a SBP to PHP. The process will be ongoing through the first two years of student enrollment which is a typical timeframe for transitioning programs.
Careers in Public Health
Public health professionals work in a variety of settings within the government, business and nonprofit sectors. These include:
Local and state health departments
Hospitals and other healthcare facilities
Federal agencies such as:

Centers for Disease Control and Prevention (CDC)
National Institutes of Health (NIH)
Environmental Protection Agency (EPA)
Food and Drug Administration (FDA)
United States Department of Agriculture (USDA)
Program Director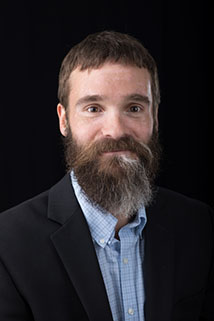 Dr. Richard Christiana
Program Director
(828) 262-6335
christianarw@appstate.edu
Connect with us
Request more information and receive email updates about App State's Public Health program.
Let us know when you're interested in attending graduate school and we'll help guide you through the process.
Apply to Grad School
Visit the Cratis D. Williams Graduate School page to apply to graduate school at App State.
NOTE: When starting a new application, please select the appropriate application type and follow the steps on how to apply.