Laboratory Personnel
We are continuously looking for highly motivated undergraduate and graduate students to assist in the research efforts of the Exercise & Respiratory Physiology Laboratory. If interested in one of the opportunities below, please contact Dr. Stickford directly. His contact information can be found here.
Graduate Students
Graduate Student Researchers will be responsible for conducting a research project (i.e., thesis project) in cooperation with Dr. Stickford with the ultimate goal of presenting project findings at a regional or national conference and as a published manuscript in a peer-reviewed journal. Student researchers must be highly motivated. In addition to assisting with ongoing lab projects, these students will be required to conduct a thorough literature review, recruit participants, conduct testing protocols, analyze and interpret collected data, and disseminate results in the form of a manuscript.
Current Graduate Student Researchers
Marc Augenreich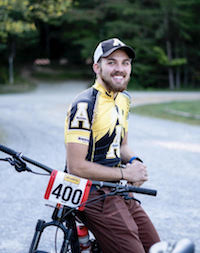 Marc is a second year graduate student from Cornelius, NC. He holds a BS in Exercise Science from Appalachian State University. Currently working in the lab in the GRAM program furthering the labs critical research projects. Additionally, he holds a chair on the Graduate Student Government Association as a Senator as well as is the chairperson of the Philanthropy committee. His plans involve diving further into the research process by completing a thesis and continuing to a PhD program following a MS in Exercise Science. In his free time, he can be found cycling/running around the high country, weight lifting, and backpacking.
Valesha Province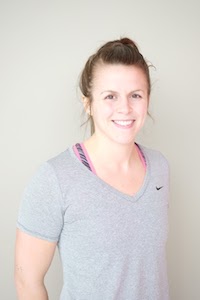 Val is a second year graduate student from Tiffin, Ohio. She received a BA at Denison University (Granville, Ohio) majoring in Health, Exercise and Sport Studies, and minoring in Biology. She also played basketball as Denison (Go Big Red)! She is a graduate assistant in ERPL, and also works in the Neural Cardiovascular Control Lab (NCCL) next door. After graduating with her MS, her goal is to work as a collegiate strength coach at a Division 3 institution before retunring to school. In her free time you can find Val playing pick-up basketball at the gym, weightlifting, or at home watching Law & Order.
Current Undergraduate Students
As an undergraduate degree in exercise science becomes increasingly popular, especially prior to pursuing various professional degrees (e.g., medicine, dental, physical therapy, etc.), exposure to research is strongly encouraged for those interested in practicing clinically or pursuing graduate education. Undergraduate students will assist with the completion of ongoing projects within the laboratory. Dr. Stickford also is available to mentor Honors thesis projects.
Amy Sheldon
Amy is a junior exercise science student. She is anticipating a MS in Exercise Science following her BS.
Andrew Davis
Drew is a sophomore Cell and Molecular Biology major. He intends to apply for medical school following his BS degree.
Former Students
Kennedy Williams (2018-2021): Finishing her B.S. at AppState with the intention of going to medical school.
Sera Denlea (2018-2020): Beginning PT school in January 2021 at Marist College (Dutchess County, New York).
Taylor Lovci (2019-2020): Currently interning at Elligo Health Research, working in Neurology and COVID-19 research.
Jayvaughn Oliver (2017-2019): Currently working as a medical assistant at Carolina Asthma and Allergy and completing requirements for DO school.
Erica Hartzel (2018-2019): Currently an Exercise Physiologist, specializing in Cardiac Rehabillitation.
Dalton Fletcher (2018-2019): Currently an Exercise Physiologist, specializing in peripheral artery disease, at Moses Cone Hospital in Greensboro, NC
John Cantu (2017-2019): Currently pursuing DPT at East Carolina University.
Erica Larson (2016-2019): Currently an Exercise Physiologist, specializing in Cardiac Rehabilitation in Seattle, WA.
Hannah Synder (2016-2018): Currently the Assistant Swimming Coach at Lees-McRae College in Banner Elk, NC.
Vincent Georgescu (2015-17): Currently pursuing PhD with Markus Amann at the University of Utah
Christina Janushevich (2015-17): Currently pursing DPT at Medical School of South Carolina
Taylor Burns (2016-17): Currently employed as a CNA at Lincoln Rehab Center
Additional benefits of participating within the laboratory include the potential to obtain credit hours for research assistance (e.g., Thesis, Independent Study), as well as pursuing awards from the Office of Student Research.